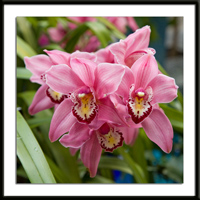 Here, on this wonderful daydreaming blog, I feel very comfortable. So much so that it's easy to imagine slipping under the covers with one of the gorgeous males pictured so temptingly. But, hey, I want to tell you about my latest heroine, Adelaide Beauchamp, whose story I tell in my new novel, Orchid Pink. And while I'm doing so, I'd like to include bits about today's culture.
You might wonder what I mean, given that Adelaide's a product of the Victorian era. That's the background and I've enjoyed exploring that time and recreating some of its aspects – pleasant and unpleasant. A woman's lot was often not a very happy one and often females were stereotyped as drudges, domestic angels or whores. Where does my heroine fit in that list?
Adelaide
is a bit of hybrid. She admits this to us as she relates her story in the first person. She has a mind of her own and enjoys a pretty comfortable lifestyle. It's when she reveals her passionate nature to us that we really learn what makes her tick. Her story is, dare I say it, seen through the prism of her sexuality. She's certainly not as prim as she appears to be, dressed in a fashionable gown and sitting down to dinner with her father. Her mother's absence plays a significant part in the way Adelaide views life.
There's a collection of hothouse plants, in particular an orchid collection that's an obsession with this heroine. Let's open the door to that steamy glasshouse so you can share the experience.
Daisy's attention centred clearly upon the sumptuous blooms. She peered, she sniffed; she uttered appreciative cooings as the colourful palette opened up, preening before her. I wanted her to like my collection yet felt a pang of jealousy. How insecure I was, in my need for this girl to find me beautiful. Hadn't she, just the evening before, likened my hair to flames in the candlelight?
'I've never seen nothing so perfect,' she said at last, her voice reverential.
'I have,' I said. My orchids were calling me, urging me to tell her about their irresistible allure. 'These bad girls are cunning, Daisy. When it comes to procreation, they are no better than harlots.'
She looked puzzled so I rephrased my words. 'They know all the tricks. Some varieties can mimic the smell of a female wasp on heat. Even produce a petal so hairy, it feels like an insect. So, a male wasp mistakes the plant for a partner and attempts to have intercourse.'
I watched her tongue brush her top lip. Wondered if she was shocked.
'When this occurs, the orchid produces a load of pollen and dumps it onto its lover's head. Do you understand my meaning, Daisy?'
I expected girlish sniggers - a baffled look. She nodded. Stood closer. I had my student's absolute attention.
'The insect becomes frustrated. It goes away and seeks out another orchid,' I said. 'That one pounces on the pollen and conception is complete. Good news for the orchid. Hard luck for Mister Wasp.'
'Serves him right for being greedy, if you asks me - taking advantage of a girl.' Her eyes dared me.
Our gaze locked, we stood breathing in the mix of moist soil and heady, white jasmine. But something other than floral perfume rippled the air. Inevitability pulsed between us, almost tangible in its intensity.
Adelaide
would, I believe, have revelled in today's more broadminded attitude towards people who don't fit into neat little boxes. Adelaide is turned on by erotic paintings. She's not that much of a reader but boy can she day dream! She is, to quote one of my other characters, ripe for plucking and it wouldn't have mattered whether her first lover was male or female. She's an incredibly vulnerable young woman, with a story we can all empathise with. It's been a privilege to introduce her to you.
Blurb~

Demure Adelaide hides a passionate nature beneath her elegant gowns. After hiring a delicious new maid, Daisy, she can't wait to initiate her into the delights of the orchid house. Though resenting paternal pressure to marry businessman Thomas, Adelaide finds excitement in his touch and his erotic whisperings. Yet, when he reveals his sinister side, she seeks solace elsewhere. Christmas brings snowflakes, also a vivid reminder of a heart-wrenching past. Intrigue and obsession rock this Victorian household as Adelaide's poignant search for love leads her into storms. Will she ever bask in the sunshine?
Toni Sands lives near the Black Mountains in Wales. Many of her ideas arrive while she's walking by the river or travelling by train and she also finds inspiration when visiting London. This is where she enjoys roaming galleries and gazing at colourful window displays. She drinks too much coffee and often talks to strangers. Her erotic romances feature in collections by Virgin Black Lace and Accent Xcite, both paperbacks and e-books. She writes to entertain, sometimes finding, as in the case of her new heroine, a character will pop into her head, demanding to have her story told. Toni enjoys networking and belongs to the Romantic Novelists' Association. She'd like to keep on writing as long as her readers keep on reading.
Find out more about Toni Sands at :