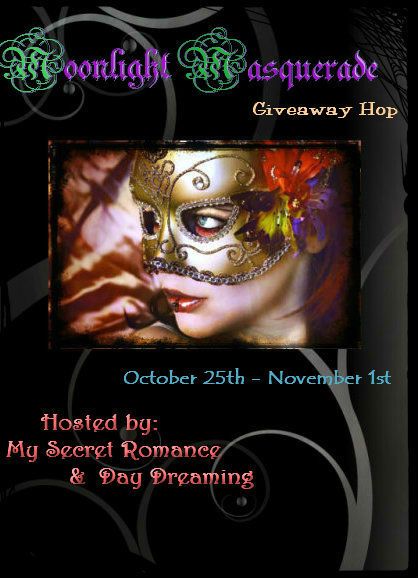 Day four and we are over half way done. There's only two days left for Halloween have you decided what you are going to be yet? Or have you already gone to or had your party? WHAT IS YOUR COSTUME THIS YEAR OR WHAT IS YOUR FANTASY COSTUME YOU'D LIKE TO DRESS AS?
Okay I started my BDSM fix with Bonnie Bliss yesterday but today I'm electrifying you with this unbelievable new release, out today FrankenDom by Robin L. Rotham.
Let me tell you people I have just read a few excerpts from this book so far and I am quivering all over form the shocks, and thrills of those I can't wait to devour the rest of it.
HAPPY RELEASE DAY
»FrankenDom «
A scientist with an obsession. A protégée with an agenda. And a surgeon with needs too long denied…
Vascular surgeon Dr. Rachel McBride knows she'd be insane to pass up a prestigious fellowship for the chance to work on Julian Kilmartin's cutting-edge research project. The reclusive neurologist has been the object of her submissive daydreams since residency, and time and distance have only strengthened the dark compulsion.
To complicate matters, a former lover who was all too aware of her attraction to Julian is also on the team. Charmingly obnoxious Dr. Colin Carter was Julian's protégée back in the day, and nothing appears to have changed…or has it? There's an earnestness to Colin now, an urgency she's never seen in him—and he claims her desire for Julian was reciprocated but deliberately left unfulfilled.
When she takes the chance and travels to eastern Europe, Rachel discovers that research is only part of her job description—and submission is only the beginning of the sexual excesses Julian and Colin will demand from her.
But when the unthinkable nature of Julian's research project is finally revealed, Rachel is ready to run from the men she thought she knew. Securing her cooperation will take a touch of coercion, a bit of bondage, and all the erotic torture two deliciously deviant doctors can apply.
Reader Advisory: You should assume any Robin L. Rotham book contains BDSM elements, anal play, and every possible ménage à trois permutation plus occasional spares. Additionally, FrankenDom contains mad scientists, real dungeons, whips, chains, spanking, a variety of taboo fantasies, mild puppy play, electrical devices in uncomfortable places, humor, and an intimidating ratio of sadists to masochists.
I LOVE READER ADVISORY LABELS :)
Excerpt -
It was almost a letdown when Dirk turned on his heel and disappeared through the infirmary door.
But I held my breath as Vince prowled toward me with the unblinking intensity of a predator. "Thank you, slave, for failing to cooperate," he purred. "I do enjoy helping strip a reluctant little sub."
When he moved behind me, I let out the breath I'd been holding. Then I jumped when he gave the scarf holding back my hair a sharp tug.
"Such pretty dark hair," he said, winding the navy and hunter green silk around his hand as he came back into view.
Dirk reappeared all too soon, flipping a switch by the door as he walked by. Lights came on the back wall—two heavy wrought-iron sconces with flame-shaped incandescent bulbs. Between them, four chains were bolted to the stone, two long ones up high and two short ones at ankle height. An adjustable black cuff dangled at the end of each.
I put my hands behind me and glanced around for another avenue of escape. There actually was another door cut into the corner, directly in line with the one we'd entered through, but the next room was completely dark. God only knew what might await me that way.
"Are you wearing anything of personal value?" Dirk asked.
"No." He raised his brow and just stood there until I added, "Sir?"
"Excellent." When he nodded at Vince, they grabbed my arms and propelled me backward to the wall, completely unaffected by my instinctive struggles. The instant I was spread-eagled in the nicely padded cuffs, something in me…settled. My pulse throbbed slowly, and my chest rose and fell visibly as my breathing deepened. Whatever happened next was no longer up to me. It was scary but at the same time a relief. This was rather what I'd hoped to feel during my one aborted foray into the world of BDSM two years ago, only more so.
While I pondered the feeling, Julian set the clipboard on the lab table and touched something behind Colin that lowered his arms to his sides but didn't release him. Colin rolled his shoulders and flexed his arms in a mesmerizing display of lean muscle.
I forgot all about everything but Dirk when he held up a scalpel with an evil smile.
The settled feeling vanished like it had never been. "Julian?" I said nervously, unable to take my eyes off the gleaming surgical instrument.
"You asked for this, slave, remember?"
With the cold stone wall behind me and the scalpel in front of me, I drew in another breath and held it, cringing back as Dirk reached out and neatly sliced the top button off my sweater, and then the next one down. Both landed with small
tic!
sounds on the cold stone floor.
I finally started breathing again—panting, actually—when he lowered the scalpel to the button between my breasts. Against all reason, they swelled anxiously, my nipples prickling and my clit throbbing a drumbeat of fierce arousal.
"Little adrenaline junkie," Dirk murmured as he flicked the button off.
A puff of laughter escaped me. "Hardly. This is the craziest thing I've ever done."
"And you're wildly turned on, aren't you? I'm a surgeon too, you know. Cardiothoracic. You have to be at least a bit of an adrenaline junkie to become a surgeon, I think."
Tic!
Another button landed on the floor.
I stared into his dark gray eyes, completely confused, and he smiled. "Did you know your irises have almost disappeared, little horny slave?"
Tic, tic, tic…
"Why?" I finally managed to croak.
"Why the deception?" When I nodded, he said, "Because I wanted to see the real Rachel McBride. People tend to be more open around lowly staff. Imagine my dismay when you insulted Julian's fine home before you'd even set foot inside."
Heat crept into my cheeks but I couldn't think of anything to say in my defense. Colin, I'd noticed, was watching Dirk's progress avidly, and he mouthed
bad girl
at me before grinning from ear to ear.
I stuck my tongue out at him.
Then Dirk used the scalpel to spread open my sweater, revealing the wrinkled white blouse underneath.
"You dress like a schoolgirl," he said severely. "And this afternoon you acted like a schoolgirl, saying the first thing that came to your mind without thought for your generous host. You should be disciplined like a schoolgirl, don't you think, slave?"
Was there a right answer to that?
"Feel free to discipline her in any way you see fit for her poor manners, Dirk."
I bit my lip, cursing the arousal that slithered through my abdomen.
"Thank you, Julian, I shall do that when I believe she is in the proper headspace to benefit from it."
"Excellent."
Dirk pulled my blouse from my skirt and made much better time slicing away its buttons. When he reached my ecru cami, he immediately slid the scalpel underneath and sliced it right down the front. The soft buzz of the fabric parting set my clit on fire.
"Now we're getting somewhere." He pulled the sides of my clothes apart. "Such fine big
titten
you hide behind all that ugly material!"
I let my head fall back against the wall, breathing heavily. Why, why,
why
did this turn me on so freaking much? I should hate the things Dirk said to me, about me. I should hate feeling like a sex object—or more to the point, a collection of sex objects.
"I told you," Colin said, his heavy eyes fixed on the
titten
in question. His cock, which had been flaccid when I arrived, now stood at stiff attention, booby-trap apparatus and all.
"Colin!" I cried. Was there anything he hadn't shared about me?
His eyes didn't move, but he licked his lips. "What?"
Dirk distracted me by taking the handle of the scalpel between his teeth and yanking my bra cups down under my breasts.
I groaned, unnerved and yet unbelievably aroused to be so crudely exposed to the eyes of these men, three of whom I'd never slept with and two of whom I'd never met before today. My nipples were already tight, hard peaks begging for attention—which Dirk provided without hesitation, leaning over to tease them with his hot tongue.
Whimpering, desperately craving more, I pushed forward helplessly and he chuckled. "Your pretty little slut is dripping in her schoolgirl tights, Julian. I can smell it."
Slut.
For just an instant I tensed, but arousal triumphed. "Please."
"No manners, no patience, and probably no control over her orgasm," he said scornfully. I was just starting to feel like the worst slave ever when he added, "You have years of intensive training ahead, you lucky bastard."
"One can only hope," Julian replied with a grim smile as he walked closer. Gesturing at my chest, he said, "I want this all off."
At once, Dirk sliced everything above my waist, including my bra, into ribbons.
"Was that really necessary?" I complained as he pulled the pieces off me.
"No, you mouthy little slut, but it was certainly fun," he said with a smile.
Again the word
slut
buffeted me, whipping up my emotions like a high wind on water. I bit my tongue.
I'm not a slut.
Then Julian touched me for the first time. He laid the fingertips of his long, narrow right hand on my collarbones, letting them rest there for a moment before ghosting them up over my throat and chin to explore the contours of my lips.
Then he laid both hands on my waist. "Kiss me, Rachel."
All the breath rushed out of me and my heart thumped crazily while I stared at him as if I'd never seen him before. Which I hadn't, at least not from this close and not in any circumstances where I felt free to study him. His face was much larger than I'd imagined, his bold nose longer, his chiseled lips fuller and the cleft in his stubborn chin deeper. It was a distinguished face. A heroic face.
A face I had permission to kiss.
Before he had a chance to change his mind, I stood on my toes and pressed my hungry mouth to his.
Robin and her fellow Smutketeers are also hosting a contest right now stop by the SMUTKETEERS website for further details on the contest, BIG prizes to be had there, don't miss out on the fun.
You can also follow their Smutkatular Halloween Book Tour and Giveaway here:
-Oct 26th-Under the Covers
-Oct 27th-The Book Tart
-Oct 28th In Love With Romance
(We will also be at Samhain Yahoo Group on 28th from 8-10 central)
-Oct 29th- Bitten By Books
-Oct 30th-Harlie's Book Blog
-Oct 31st-My Secret Romance
For more on Robin L. Rotham check out her Website, Blog, Twitter, Facebook, or Group Blog/Smutketeers
and if your a night owl like Robin and I that never sleeps hit her up she is always around and loves to chat.
a Rafflecopter giveaway