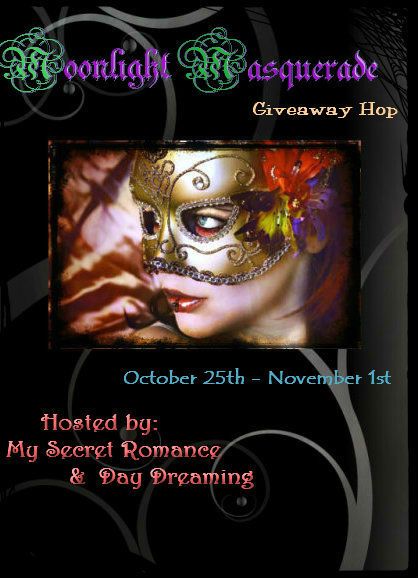 CAN YOU BELIEVE TODAY IS THE LAST DAY??
NO NO NO NO NO NO NO NO NO NO!! I HATE SAYING GOODBYE!
So what do I have for you lovely hoppers today on the wonderful Halloween day? I have FIVE books from the fabulous Lisa Renee Jones.
The Vampire Wardens
Volume 1-3
Three sexy vampire Romances
In blood they will find destiny and the eternal bond of passion...
Includes Hot Vampire Kiss, Hot Vampire Seduction, Hot Vampire Touch
***Each also available as singles***
Collection 75,000 words
In blood they will find destiny and the eternal bond of passion...
HOT VAMPIRE KISS:
The werewolf population is entrenched in a century long civil war, and now they are plagued by a virus that is turning wolves into killers. The Brooks brothers pursue one such rogue werewolf to Temple, Texas. It is in Temple that Evan encounters a beautiful nurse named Marissa who instantly melts the hundred years of ice running through his veins. When she is brutally attacked by the wolf, he breaks the rules of the Vampire Council and uses his blood to save her. Now, if he doesn't kill the wolf by the next full moon, Marissa will become a killer wolf, and he will be sentenced to death.
HOT VAMPIRE SEDUCTION:
The underground vampire population of Austin, Texas has taken to hosting orgies with human women who've been forced to indulge in a new aphrodisiac.The drug, Blood Red, is a mixture of a rare type of werewolf blood and that of a vampire. Blood Red creates an insatiable desire for sex in the user to the point of pain in the absence of pleasure. Sometimes that pain leads to death.
Vampire Warden, Aiden Brooks, has spent more than a hundred years enforcing the laws of his race, and life has taught him that anyone that he allows into his world ends up dead. Despite knowing this all too well, having painfully loved and lost in his past, when his search for the creator of Blood Red places coroner Kelly Riggs directly in both his path, and that of a dangerous clan of vampires, his desire for her goes well beyond offering her protection. He's drawn to her bravery, seduced by her feisty spirit and beauty, but he is determined to resist her, fearing he will put her in harms way. But Kelly is already on the radar of the enemy, and when she gets too close to the evil vampire clan's secrets, she is given Blood Red. Now Aiden's hunger for her might be the only thing that can keep her alive but who will save her from him?
HOT VAMPIRE TOUCH:
In blood they will find destiny and the eternal bond of passion...
A Vampire Warden betrayed by a werewolf he loved, turned into something not Vampire or Wolf. The woman - the wolf - who will heal him...if he doesn't destroy them both first.
Also included:
Wicked Werewolf Night
Nico's Story
A witch after his secret. A wolf after her pleasure.
Nico Moore is the leader of of The Werewolf Society's elite Royal Guard. Aylia Richardson is the witch who calls to the beast in Nico, but destiny has also made her the keeper of a gift that threatens the very existence of his race. To destroy this gift will destroy this woman...the only one he has ever dared to call 'mate'.
Wicked Werewolf Secret
Kole's Story
Kole Smith will soon become the leader of his pack, and not just any pack. He will lead the Royal Guard of the Werewolf Society. Before he accepts his role, he has unfinished business and her name is Sarah.
Sarah's family ran the Casino Operation used as a front for The Werewolf Society, until the greed of the rebels trying to overthrow their government led to her families murder. Kole saved her life, gave her the opportunity to live, and to deliver the vengeance she craves against the rebels.
** Are you a Vampire or Werewolf girl?**
Ms. Jones was a new to me author this year and after reading her newest release If I Were You from her Inside Out Trilogy I am a total fan girl. I blew through this book like it was nothing and now I'm desperately waiting for book two in the series - Being Me to come out in February 2013.
When Sara McMillan finds a stack of journals in a storage unit, she's shocked and enthralled by the erotic life the writer led. Unable to stop reading, she vicariously lives out dark fantasies through Rebecca, the writer—until the terrifying final entry.

Certain something sinister has happened, Sara sets out to discover the facts, immersing herself in Rebecca's life. Soon she's working at the art gallery Rebecca worked at and meeting Rebecca's friends. Finding herself drawn to two dangerously sexy men, the manager of the gallery and a famed artist, Sara realizes she's going down the same path Rebecca took. But with the promise of her dark needs being met by a man with confident good looks and a desire for control, she's not sure anything else matters. Just the burn for more.
If I Were You by Lisa Renee Jones is a suspenseful seductive read you do not want to miss! I was sucked into this story within the first few pages and couldn't put it down or think of anything else until the last page was read.
And now a few quick Halloween questions for Lisa Renee Jones :
What is your favorite Halloween candy? You know the one you buy and don't hand out at Halloween :)
Carmel Apple suckers and now that Cadbury made Halloween eggs I'm in heaven! Easter and Halloween eggs!



Are you dressing up this year if so what are you going to be? If not what was your favorite costume that you dressed up as?
I'm not but my DH is a huge Halloween fan so we have to do scary movies and a haunted house. So I asked DH if we dressed up what would we be. He immediately said Mr. and Mrs. Meyers.
a Rafflecopter giveaway