Luara Hunsaker
author of the Highland Games series has sent Malcolm MacRobert to visit with us today.While Malcolm may not typically fit in during Uniform Week. He fits in Fine with mine.... JUST FINE. Who can resist a man in a kilt? I sure can't, always makes me wonder what they have underneath :)
Malcom MacRobert's has quite a devilish personality and an interesting story, one but I will let him tell you it.
Dawn:
So, your author has decided to talk about you in for our Perfect Man Event. How do you feel about that?
Malcolm:
Och, lass, I think the better question would be, "How do you feel about that?"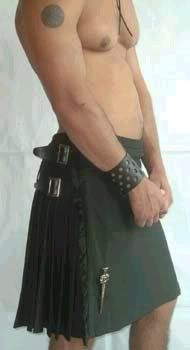 Dawn:
Why do you think she decided you were a good candidate for our "Perfect Man" Crown?
Malcolm:
Mayhap it is the way I ken what I want, and I am no' afraid to reach out with both hands and grasp it. And once I have what I want, I hold fast, and I doona let go.
Dawn:
We don't know lots about Highlanders. What makes a Highlander special?
Malcolm:
Have you heard about our swords? They're the biggest, and the longest, and it takes a real man to wield a weapon like that. I ken my author would say "Kilts. Men in kilts," but I think it's the way we Highlanders care so deeply for those we love. We doona let a wee thing like The English taking our lands crush our spirit. Our deep love of our people and land only lead us to fight harder, hold tighter to those we love.
Dawn:
Tell us a little a little bit about your tale?
Malcolm:
I'm sent into your time to bring back a lass who can help. No one kens why nor how she can help, but I am ordered to bring her to my time. When I find her, she's at a modern version of the Highland Games, and as I've said-when I see what I want, I take it. I see Piper and I take her. And I doona let her go.
Dawn:
So now we know a little about your background, tell us how you'd make us feel like you were our perfect man?
Malcolm:
I'm no' good with pretty words, lass, but I ken how to use my hands.
Dawn:
Tell us one thing about yourself that sets you apart from the crowd?
Malcolm:
Have I already mentioned my sword? It's verra big.
*Malcom' s story fits in between Highland Destiny and Highland Betrayal, sort of a Magic in the Highlands 1.5.
For more information on Laura Hunsaker and her books visit her website.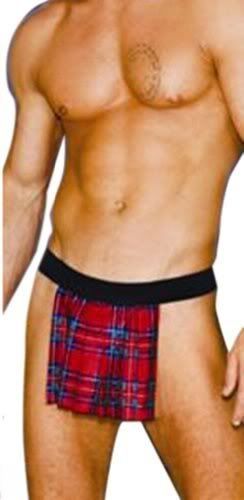 Comment on here and over at Nic's blog
Scorching Book Reviews
, and you will be entered into the international drawing for the end of event prize for a $20 voucher. Please be sure to include a contact email so we can contact you, if you win. The closing date will be the 7th of August....get involved support your Men in Uniform and vote for your Perfect Man.
*not sure if this qualifies as a kilt but it sure is nice :)