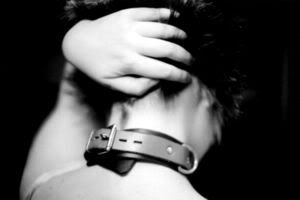 I was lucky to met this wonderful author at RT 2011 and I am now happy to call her a friend!
Let me introduce to you:
SKYLAR KADE
Skylar writes Erotic Romance that I just love to read! Along with being a great author Skylar is one of the most adorable people I have ever met. She is cute, funny, and smart as hell!
When Nic and I were discussing doing this event I knew right away I wanted to spotlight Skylar so that other people could see what amazing work she puts out.
I recently got a sneak peek at one of her upcoming works and let me tell you something.... lots of authors write and they write wonderfully BUT when you can actually hear an authors voice speaking to you when you read their book, that is Amazing! This is one of the things that she does with her writing that makes her stand out for me. xoxox
Now that I have made Skylar blush (shes cute when blushes), let's get on with the interview -
Skylar -

Someone who can make me laugh. A man who will look me in the eyes and say, "God, you're beautiful," whether I want to believe it or not. A man who turns on slow, sexy jazz and asks me to dance in the middle of the living room, and brings me flowers and chocolates on a whim.
Dawn -
If you had to pick one, who would be your favorite literary Hero of all time?
Skylar -

He might be less literary, but Harry Dresden from Jim Butcher's Dresden Files is like a modern knight in shining armor. A good man to his core, always acts like a gentleman, and genuinely cares about helping people.
Dawn -
Which of your heroes do you have a particular soft spot for?
Skylar

-

Jaxon Greene, from Maison Domine. He was the first hero I wrote and he'll always be one of my favorites. That being said, Gabriel Cassidy from my upcoming His Only Hope is less perfect, more wounded--and I'm a sucker for the wounded hero.
~~~~~~~~~~~~~~~~~~~~~~~~~~~~~~~~~~~~~~~~~~~~~~~~~~~~~
Maison Domine
(The Maison Chronicles Book I)
Available NOW
Organic chemist Lara Brunner is at loose ends. Since childhood, her life has been focused on work and achieving success in her field. Only now, weeks away from her tenure review, she realizes she's pushed herself too far. Casting about for a way to release her stress-crazed body from career tension, she visits a BDSM retreat, hoping a weekend of sexual submission will do the trick.
Inducting her into the lifestyle is her at-work nemesis—Jaxon Greene. But the sinful intent she encounters in Jaxon's sexy eyes makes her heart race with desire…and fear. Gorgeous men like him don't go for zaftig academics like her.
Once the fantasy weekend is over and real life returns, he'll forget all about her.
Jaxon is blindsided by his intense attraction to Lara. The more time he spends with her, the stronger their invisible bonds become. Bonds that are stronger and more permanent than any knot he can tie. He's not normally into converting vanilla women to his lifestyle, but something makes him want to cast his inhibitions aside and claim her for his own. First, though, he has to free her from preconceived notions of proper sex…and love.
Warning: This book contains bondage and whips and sexy professors—oh my!
~~~~~~~~~~~~~~~~~~~~~~~~~~~~~~~~~~~~~~~~~~~~~~~~~~~~~
Dawn -
Talk to us about Gabriel Cassidy. What's his story?
Skylar

-

Gabriel is a very talented Dominant. He looks intimidating--shaved head, goatee, tattoos--and he works with leather and metal, making custom kinky toys and collars, cuffs, etc. But he's fighting against his past, and not only against the woman he loved and lost, but things older, more painful.
~~~~~~~~~~~~~~~~~~~~~~~~~~~~~~~~~~~~~~~~~~~~~~~~~~~~~
(The Maison Chronicles Book II)
After two grueling years caring for her terminally ill mother, Hope O'Shea is eager to start fresh. Except her first interior-decorating job is for a popular BDSM club—part of her kinky past she misses, but had to leave behind.
Worse, she somehow ends up in the arms of her ex-Dom, Gabriel Cassidy. The one man who could strip her emotions bare, so bare that rather than reveal her painful history, she ran.
Gabriel never understood why Hope left without even a goodbye. Determined to get answers, he entices her to Maison Domine for a weekend on the promise of meeting the owner for another decorating job. Except being with her again reminds him why he loved her in the first place—and why she shouldn't trust him as her Dom.
As their attraction reignites, Hope is transported back to the sub-space bliss she felt only with Gabe. Then a nightmare from her past shows up at the club, and with no other safe place to turn, she has no choice but to trust Gabe with her shame. Leaving Gabe with a devastating choice. Reveal his last secret–or lose his Hope.
~~~~~~~~~~~~~~~~~~~~~~~~~~~~~~~~~~~~~~~~~~~~~~~~~~~~~
Dawn -
The romance genre has been getting a bad press as of late (Not by us! We love it :D) Why did you choose to write in your genre?
Skylar -

Because I believe in love. I believe in happy endings (and not just the Massage Parlor kind). I wanted to tell the kinds of stories that made my readers give that deep, satisfied, happy sigh.
Dawn -
Do you have anything new in the works for us? Don't be such a tease, tell us.... Can we get a sneak peek, maybe?
Skylar -

The third Maison Chronicles book is waiting to be edited. I can feel it glaring at me every time I turn on the computer. Katrina Lamont gets her moment to shine in this story--and her man. Oh, wait. Make that MEN.
Dawn -

Oh Skylar, you do know what we like to hear don't you (MEN and Sneak Peek) :D
Excerpt [unpublished]:
Kat stepped to the yoga mat in front of her office's picture window and did a few asanas to stretch her muscles. Her arms stretched upward in sun salutation—the perfect choice for a bright spring day like that—then flowed downward toward her toes, pulling her torso into the deep bend.
She unfurled, her arms swinging out wide before coming to rest, palms together, in front of her chest. Three more repetitions of the pose and she could go see if Jovan had arrived yet. Kat sank forward, letting her palms kiss the floor, when a wolf-whistle from behind kicked her yoga breathing into high gear.
Kat leisurely finished her pose, giving Jo plenty of time to stare at her ass. She'd done naked yoga for him a few weeks ago and the sex had been so hot...
Her hands had just come together when Jo's arms wrapped around her and trapped her against his hard body. His very hard body. She felt the press of his erection against her lower back and shivered in delight. She wondered how soon he would submit to her today. Sometimes he made her work for it, but that element of surprise thrilled her to the core. That, and punishing him for being a little SAM—smart-assed masochist.
Until they'd met, Kat had only topped for the experience. Switching roles makes for a better partner, or so she had been trained—and she was damn glad she had tried it a few times, or she would not have Jovan now.
Something about the man inspired dominant tendencies in her. Thinking of it, of taking control of him right now, had tension falling away from her muscles. She tilted her neck in invitation and Jo's lips sank to her flesh, kissing and nibbling. Chills built until she had to shiver them away, to the sound of Jovan's deep, masculine laughter.
"Hello Katrina," he said against her neck. "You look stressed. How may I help?"
Those were the magic words. He wanted to submit as much as she wanted to top him, no games, just pleasure. She reached back to curl her arms into his soft, thick hair. She loved watching her blonde hair tangle with his dark curls as she rode him, or as they simply lay in bed together, talking.
She didn't enjoy simply talking with anyone else. Except her maman, of course. Another new experience for her. She scowled. New for the past years, anyway.
His thumb stroked across her now-tight shoulders. "Ma'am?"
Clever boy, pulling out that title now. They did not often stand on ceremony which made those moments all the more delicious for it. She shook away those maudlin memories in exchange for the living work of art against her—strong, lithe, supple…
"Jovan, mon chou, you may start by unbuttoning my blouse."
She loved the way a hint of Cuban accent rolled across her name like the waves in his dear Miami.
His deft fingers slid button after button from its hole until her silk blouse gaped open to reveal a pink lace bra. She normally went for brighter colors, but Jo had expressed interest in seeing pink lingerie on her, so she'd ordered a new bra and panty set.
His breath hitched and heat curled through her body. She loved that sound. It boded well for his loss of control, and seeing Jovan unrestrained and aroused was one of her greatest pleasures. She could feel the tension in his abdomen as he tried not to rub himself against her.
He slid the fabric down her arms, trailing his fingers down her skin as he revealed it. No matter how many times they had been together over the past few months, his touch still managed to electrify her.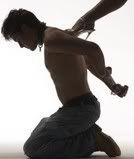 Don't miss Mastering Lara, book 1.5 available NOW on
Smashwords and Kindle

As for a giveaway, one lucky winner will receive an ebook copy of "His Only Hope" and a set of Romance Trading Cards (cards are limited to US and Canada residents). To enter just leave a comment, question, or statement. Remember to leave your email address so that we may contact you when you win. Contest closes 8/24/11.

Don't forget to stop by Nic's Blog today she has Kelly Jamieson
on!!
Skylar also has a FREE read on her group blog -Check it out you will laugh your head off!!