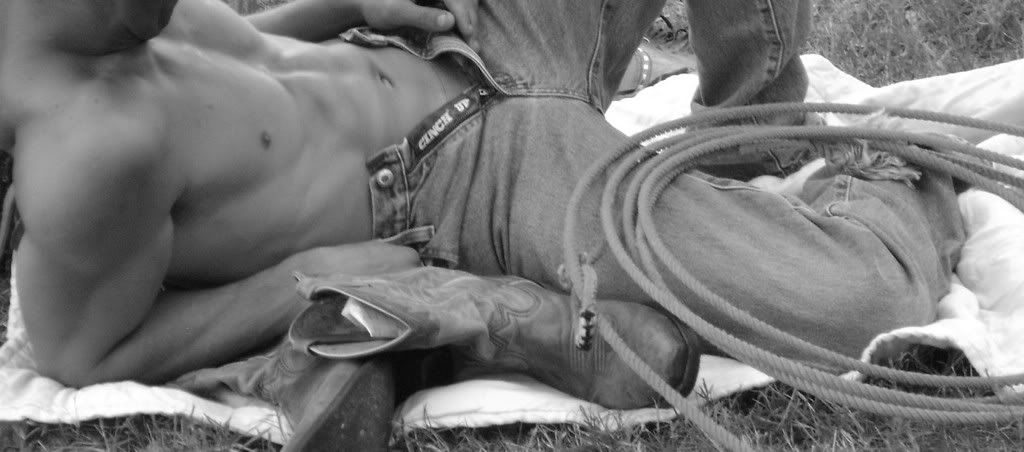 Today I have "THE" Mari Carr!! Mari writes super steamy erotic romance for Samhain, Ellora's Cave, and Liquid Silver.She kinda gets around :D and we love her for that!
Mari was another one of the authors I got to meet this year and when I met her I was so surprised! In person, Mari seems so much more quite and reserved from her writing (at first!) but give her a little bit of time to know you and watch out! She was so much fun!
I have been reading Mari for awhile now and have yet to come across a book of hers I have not recommended. I will scream "BUY MARI CARR" to anyone who will listen. SO "BUY MARI CARR" - She is a great author and one of my auto buys!
Now onto our interview so you can see why she is an auto buy for me :D
Dawn -
What makes the "Perfect Man" for you?
Mari -
Oooo…the perfect man has a chiselled jaw, dimples you can fall in to, and six-pack abs. Actually…I'd forgo all of the above for an intelligent, compassionate man with a sense of humor who thinks I'm special, who wants to spend time with me and who is a loving father. And yep…I just described my dad and my husband.
Dawn -
If you had to pick one, who would be your favourite literary Hero of all time?
Mari -

Jamie Fraser in Diana Gabaldon's Outlander series. Jamie melts my butter! He's super alpha, strong, and handsome, but completely, totally, irrevocably in love with his heroine, Claire. Oh, to be that woman! I will say, however, lately I've been falling in love with Lexxie Couper's heroes. I've been fortunate enough to be able to beta-read a couple of her coming soon titles and all I can say is be on the look-out for Whispers in the Night. It's coming to Samhain early 2012 and Nick, the hero, is in-fricking-credible.
Dawn -

Oh, you are a tease Mari!! I do know what you mean about Lexxie though - I love her stuff!
Dawn -
Which of your hero's do you have a particular soft spot for?

Mari -
Wow…this is a really difficult question. Mainly because I tend to fall in love with all my heroes. It would be hard to write about them if I didn't find them hunky and hot, sexy and sweet. Right now, I'd say my soft spot is claimed by the heroes in my latest works in progress (Travis in White Knight and Sawyer in Western Ties). However, if I had to pick a hero overall, I'd have to say Ryan Travers in Sugar and Spice. There was just something special about him. Travers was the best guy friend every girl wishes she'd had growing up. Plus, I'm a sucker for a friends-to-lovers story.
Dawn -
Talk to us about Seth Compton. What's his story?
Mari -
Seth from Southern Comfort is a stand-up kind of guy who risked losing the woman he loved because he felt the timing between them was wrong. He was giving Jody a chance to grow and mature, to become her own woman. What's that saying? If you truly love someone, let them go. Seth did that for Jody and I think it made the development of their relationship more believable, more successful. Of course, it doesn't hurt that he's a sexy cowboy with a penchant for bondage and an alpha streak a mile wide! I also love how much he loves his family, how vulnerable he becomes when illness strikes, and how he reaches out to Jody for comfort. He isn't afraid to show his pain.
Dawn -
The romance genre has been getting a bad press of late (Not by us! We love it :D) Why did you choose to write in your genre?
Mari -
I can't imagine ever NOT writing romance. I think it's a genre that allows women to escape from the grind of their everyday lives. Romance stories prove that all women (regardless of shape or size) are special and worthy of love. They are feel-good books that promote love, acceptance, monogamy and a happily-ever-after. Not bad for under five bucks!
Dawn -
Do you have anything new in the works for us? Don't be such a tease, tells us.... Can we get a sneak peek, maybe?
Mari -
I have a gazillion things in the works! I just recently finished writing the sequels to Because of You and Black Jack and I am currently working on Western Ties (the last Compass book--sob) and a Wild Irish Christmas story. My next release, however, comes out at Samhain on September 27. It's called Slam Dunk
. It's part of the Black & White Collection and the sequel to Happy Hour.
Here's the blurb:
Who says you can only score on the court?


Blurb:

A Black & White story.

Trey Donovan is mourning the end of summer with fellow teachers when Ellie Hunter walks into Tully's Bar. Better yet, she's now a former rival basketball coach and the newest science teacher at his high school. He can't think of anyone better to fill the vacant assistant coach job. In fact, if he plays his cards right, she might end up his perfect match off the court, too.

If she stops holding him at arm's length long enough to give him a chance.

Coming off a year of bad decisions that not only broke her heart, but cost her job, Ellie has good reason to swear off workplace romances. Her undeniable—and undeniably mutual—attraction to Trey is a serious threat to her resolve. Especially since Trey's too-easy capitulation to her boundaries stings just a little too much.

Funny thing, though. When she sees Trey dancing with someone else, the edges of her vision turn decidedly green. And when another man tries to kiss Ellie, Trey sees red.

Maybe it wouldn't hurt to fudge the rules. Just a little. After all, casual sex doesn't count. Right?

Warning: Lots of red-hot, half-dressed court presses complete with sex toys, food, bubble baths, strip poker and, oh yeah, balls.

~~~~~~~~~~~~~~~~~~~~~~~~~~~~~~~~~~~~~~~~~~~~~~~~~~~~~~~~~~~~~~~~~
Now—how about a little cowboy lovin'? This is an excerpt from Southern Comfort—available now. Enjoy!
Southern Comfort
Compass Brothers, Book 2
Caught between desire and a promise…
Seth Compton knew from the first that his boss's daughter was all wrong for him. She was too feisty, too damned independent and, at seven years his junior, too damned young. When she comes home with a college diploma and fiancé on her arm, though, he can't quite remember all the reasons he held her at arm's length.
It's not just his jeans-tightening reaction to her all-grown-up curves. Something doesn't feel right about her impending marriage, and he won't rest until he's stopped her from making the biggest mistake of her life.
The morning after her wild bachelorette party, Jody expected a hangover. The surprise? Waking up tied to a bed with sexy-as-sin Seth. He's got some wild idea about proving they belong together, but she's not buying it. Besides, she has a promise to keep that's too close to her heart to risk, especially not with a man who, until now, made his disinterest plain.
No one ever said Seth backed down from a challenge. She's going to make him work for it? No problem. Luckily for him, he has plenty of rope…
Warning: This story contains a bondage lovin' cowboy who kidnaps and hogties a cowgirl to his bed and does all sorts of naughty things to her. Fun, right?
CLICK HERE TO READ EXCERPT-
~~~~~~~~~~~~~~~~~~~~~~~~~~~~~~~~~~~~~~~~~~~~~~~~~~~~~~~~~~~~~~~~~~~~~~~~~
A little more information about the Compass Brothers Series:
Compass Brothers, Book 1
All roads lead home when that's where you've left your heart.
Silas Compton always had his eye on Lucy, the veterinarian's daughter. He was even content to wait for the girl of his dreams to grow up before getting anywhere near her with his family's double-edged legacy.

Waiting around led to fooling around with his best friend—and an impulsive eruption of desire that Lucy's innocent eyes weren't meant to see. Figuring Compton Pass wasn't big enough for either the three of them or the pain he'd caused, Silas let loose his tightly reined wanderlust and headed for Alaska.

Ten years later, when an oil rig accident sends him home, he braces himself for the reopening of old wounds. Instead he finds himself in the care—and welcoming arms—of Lucy and Colby, whose marriage has plenty of room for the man they both still love. And forgive with all their hearts.

As things start to unravel at Compass Ranch, Silas must dig deep for the strength to assume his rightful place in the Compton family…and lay the foundation for a future with his lovers. If he can forgive himself.

Warning: This book is overflowing with sexy cowboys who like to saddle up and ride each other as well as the woman of their dreams. The likelihood of becoming addicted to their ranch family is high. With three more stories yet to come, beware. You won't be able to read just one!
Compass Brothers, Books 2
Eastern Ambition
Compass Brothers, Book 3
Release Date 11/8/11
Sam Compton always yearned for more than a simple country life. More money, more nightlife and more excitement. As an independent Wall Street trader nicknamed "The Cowboy", he amassed a small fortune flying by the seat of his pants, taking risks that rewarded him well, but he soon comes to realize his two older brothers have found something that makes them richer than Warren Buffet. A little jealous, and plenty guilty for leaving them to shoulder their family's burdens, he returns to Compton Pass where he finds the woman keeping the books fires his imagination. Too bad she's too prim and proper to consider the kind of sex that fires his blood. At least that's what he thinks until he discovers her in the middle of a cowboy sandwich along with two of his boyhood friends.
Western Ties
Compass Brothers, Book 4
Releases 2012
Sawyer Compton is the last of his brothers to get away. For Sawyer, freedom presents itself in the shape of a Coast Guard uniform. He enlists and enjoys a life on the west coast—beaches, surfing, and sunshine. One of the best parts of his new life is the fact he can explore and enjoy is darker sexual tastes without fear of exposure. One night while hanging out at his favorite sex club, he runs into little Leah Hollister from back home. When another Dom comes on a bit too strong, Sawyer steps in, more than willing to make Leah's fantasies come true. Unfortunately, Leah's reality is Compton Pass and suddenly Sawyer's forced to decide between freedom and home
One lucky winner is going to win an ebook copy of their choice from Ms. Mari Carr's backlist. To be entered into this draw, leave a comment, or question along with your email address and we will enter you in the drawing! As with most of our other drawings this will be opened internationally and will close on 8/31/11. Best of luck and be sure to stop by
Nic's blog
for a little
Sophie Oak
.
Mari can be found around "THE" web at:
Want Mari's signature? Go to Kindlegraph and request it!
!