I first found
Leah Braemel
in April 2010 (I looked it up-lol). Amazon recommended her to me :) so THANK YOU Amazon! Leah has 5 books out right now. Three are from her Hauberk Protection series, this was the first series I read of hers and it hooked on her. I love her grouchy-alpha characters and stronge females that don't take shit.
She has another series out that she has just started, her Tangled series which as of right now is only two books. I have read the first book Texas Tangled and just like the rest of her works I LOVED it! I picked it up the night it came out and didn't put it down til' I was done - gotta love a book like that!
Now on to my interview with Ms. Braemel -
Dawn -
What makes the "Perfect Man" for you?
Leah -
Someone who takes the garbage out or does the dishes without being asked? Seriously, having been married for 33 years I know that having a great physique or being a great kisser is just a teeny-tiny part of a romance. So for me, a perfect man listens to what I want (and if he's really perfect, picks up on the things I don't say as well – you did ask about the 'perfect man', right?) He doesn't leave his socks at the side of the bed, or on the living room floor, yet doesn't say anything if I leave mine everywhere ;) But most important to me? He knows when I need help finding the funny side of life and makes me laugh.
Dawn -
If you had to pick one, who would be your favourite literary Hero of all time?
Leah -
Oh wow, I'd have to say Aragorn from Lord of the Rings, and that was even before I saw Viggo Mortensen portray him in the movies. Honorable, great with a sword, and ready to defend you with a touch of elven ability, what more could a girl ask?
Dawn -
Which of your heroes do you have a particular soft spot for?
Leah -
I have a little crush on them all, especially whichever one I've been writing most recently, but I will always have a soft spot for Sam from
Personal Protection
. He was such a larger-than-life character – tormented by his past, he proved he could love very deeply and you just know that if he fell in love with you, it would be for life. I really liked how he kept his sense of humor while not maintaining a kick-ass attitude. Plus he's 6'6 – guys that tall always manage to make me feel dainty and feminine beside them.
Dawn -
Talk to us about Jackson and Nate from Tangled Past. What's their story?
Leah -
Jackson Kellar is part native American raised in a white man's world, which is tough enough on him considering the prejudice back in 1880s Texas. To make matters even tougher for him, he's bisexual and in love with his boss, ranch owner Nate Campbell. For either man to publicly acknowledge their relationship could end up with them hanging at the end of a noose. Then Sarah McLeod accidentally discovers them in a compromising position and Sarah's stepfather thinks she's the subject of their interest, Jackson is forced to marry her. Jackson's one of those true old-west cowboys whose word means everything to them, it's his code of honor, so he puts his desire for Nate aside and sets about to be a good husband to Sarah.
Nate hasn't faced the hardships of discrimination that Jackson has, but as an honourable man bound by the same codes Jackson lives by, he knows he has to step away from Jackson. Which is tough for him to do with Jackson and Sarah living in the same house. As time goes by, Nate realizes what a treasure Sarah is and finds himself falling in love with her too, especially when an accident dramatically changes his life and he finds himself around her all the time.
I loved writing the conflict between the two men – their hidden desire for each other, the dangers they faced if they were discovered, the conflict Jackson faces in trying to be a good husband, Nate fighting his jealousy of Sarah and then the confusion when he starts falling in love with Sarah too. There were so many different emotions to deal with, it was really a treat writing these guys.
~~~~~~~~~~~~~~~~~~~~~~~~~~~~~~~~~~~~~~~~~~~~~~~~~~~~
Forced to marry a man she just met, Sarah McLeod clings to the hope that she' ll finally find the love and acceptance she' s always craved. Her tenuous dreams of a happy life on the frontier are in danger of being dashed by the one thing she can' t change—her husband' s love for another man.
Jackson Kellar' s determined to do right by his bride, yet he' s torn between his newfound love for Sarah and his still-burning desire for Nate.
Ranch owner Nate Campbell loves them both. He hates to see Jackson' s loyalties so divided, and doesn' t want Sarah hurt either. How can they fix the tangled mess they find themselves in? Nate suggests a possible solution—a permanent threesome.
With the open frontier closing in around them, is Nate' s solution their path to happiness—or will others destroy what they' ve found together?
~~~~~~~~~~~~~~~~~~~~~~~~~~~~~~~~~~~~~~~~~~~~~~~~~~~~
Dawn -
The romance genre has been getting a bad press of late (Not by us! We love it :D) Why did you choose to write in your genre?
Leah -
My mother always disparaged romances and would encourage me not to read them when I was living at home. She didn't ban them but would sniff at them if I picked one up at the library. Yet I found myself drawn to
Victoria Holt
's gothic romances and would sneak them home when I could. Then on a bus trip home from high school one day, I picked up a friend's English required reading book – The Scarlet Pimpernel and I was hooked on the romance of it. A few years later I read
Kathleen Woodiwiss
's The Flame and the Flower and was completely hooked on the genre. I discovered
Nora Roberts
in the 90s, and erotic romance the following decade. Have my reading habits affected my expectations about life or love? Not hardly. Mainly my books gave me the needed escape from some of the challenges life was throwing me.
We all want to be loved and to love – it's part of our make-up I think. I don't think reading romances has set any unrealistic expectations for me – there's enough going on in real life and my friend's relationships to make sure I wasn't waiting for a Prince Charming to "rescue me". But I love that happy-ever-after, I need it, especially after those long days at work or wrestling with parenting challenges. I love reading heroes and heroines overcoming adversity and think if they had it so bad and got through it, my life didn't look so bad, and my obstacles weren't so high anymore. Sometimes it was merely a matter of giving me a couple of hours to ignore the outside world, a couple of hours away from worrying about the kids, those stories were my chance to escape. I love the strange dance that a relationship involves – from the meet and initial acknowledge of interest for the strangers-to-lovers trope or that "wow, they were there right in front of me all the time" friends-to-lovers trope. So it was only natural that I wrote what I loved to read.
Dawn -
Do you have anything new in the works for us? Don't be such a tease, tells us.... Can we get a sneak peek, maybe?
Leah -
A couple weeks prior to
Tangled Past
's release, I had a contemporary book,
Deliberate Deceptions
, release from Samhain Publishing. Troy McPherson, one of the secondary characters in it, gets his own book,
Hidden Hea
t next spring.
Hidden Heat
will be a full length contemporary novel that picks up slightly before where the last book, Deliberate Deceptions, leaves off. Troy's an interesting character since he's an assassin who answers to his own code—it even starts with him killing a man, and his heroine, Sandy, is the woman who keeps all the Hauberk managers in check – despite her girl-next-door appearance, she has her own secrets. ;)
(SEEN HERE FIRST)
An unedited sneak peek of
Hidden Heat
to be released by
Samhain Publishing
, spring 2012
©Copyright
Leah Braemel
Sparks of blue fire snapped out at him from those big puppy-dog eyes. Her chest rose and fell as she fought her anger. His body urged him to lower his head, to kiss her and capture her mouth with his, to draw some of that passion into his long-dormant soul.
A breeze whipped around the parking lot. She shivered and her nipples beaded beneath the silk of her blouse. As much as he wanted to be the one to warm her, he stepped back.
"You're cold."
"Because you dragged me out here without giving me the time to put my coat on, asshole."
Unable to argue her point, he took the jacket she clutched in one hand and held it open.
Her anger didn't disappear precisely but it was joined by questioning bemusement as she slid her arms into the sleeves. "Thank you. I'm still ticked off with you, you know."
Placing his hands gently on her shoulders, he turned her to face him. "Same goes. You need to be more careful about who you trust, Sandy. There are some nasty types out there who will gobble a pretty girl like you up for a snack."
He couldn't resist playing with her collar as a way to cover his need to touch her hair. To touch her.
Her expression softened. "I know about the nasty types, Troy. I have to file the reports that agents submit as well as sitting in on the initial meetings with clients which means I know exactly why they require bodyguards. I also volunteer with the Safe and Sound program. I've seen what those women have experienced before they made it to the shelter."
When she shook her head, her hair brushed the back of his hand in a soft caress.
All his protective instincts bristled that she could be put in danger from one of those abusers. "Tell me no one's been harassing you from there. None of the husbands who think it's easier to blame you than himself?"
Her eyes closed briefly and a soft huff of exasperation escaped between her lush lips. "I'm fine. And stop trying to distract me about how you interfered back there. I'm still mad at you."
Smart girl. He caught a strand of hair and rubbed it between his fingers. "He wasn't your type."
"And you are?"
Not hardly. "No. I'm the big bad wolf. That's why you need to trust me that he wasn't right for you."
"What big eyes you have, grandma?" Her lips compressed though the corners twitched as if she were trying not to smile. Then she tilted her head until her ear touched his thumb and the ground slid from beneath him. Why was it so hard to breathe from such a simple touch?
He gave into impulse and lowered his head. Her eyes widened briefly, then they closed as he took the kiss he'd dreamed of for so long.
She tasted of strawberries and sugar. And everything good that must be found in heaven. Heaven became even more attainable when she slid her hands beneath his coat, around his waist and flattened them over his back, pulling him closer. He sank deeper into the kiss, her innocence a benediction, a cleansing of all his sins.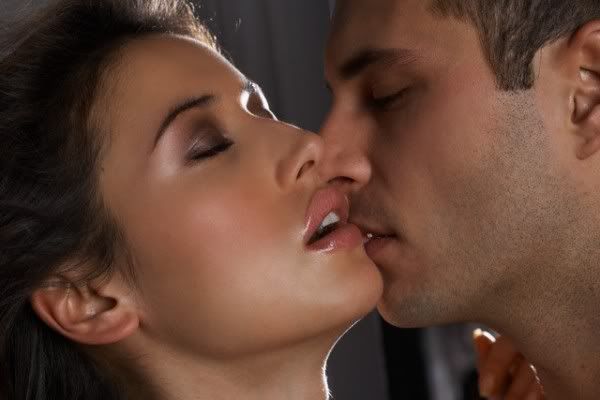 OMG! Thank you so much for letting us be the first to get a Sneak Peek at Hidden Heat. I am a huge fan of the Hauberk Protection Series and I can't wait to get my hands on this!! Damn Now I have to wait til next year! Well I can fill that time in with reading your Tangled Series :D
Leah Brameal will be giving one lucky winner a copy of either Texas Tangle or Tangled Past winner's choice! We have made it easy to win too, all you need to do is leave a comment, question, or statement! Don't forget your email address so we can contact you when you win. This is open internationally and will close on 8/31. Be sure to stop by
Nic's Blog
to she what
Cat Johnson
and her are up too.
You can find Leah around the web at:
Website:
http://www.LeahBraemel.com
Blog:
http://leahbraemel.com/blog/
Facebook:
http://www.facebook.com/pages/Leah-Braemel-Author/95697551732
Twitter:
http://twitter.com/#!/LeahBraemel
Kindlegraph:
http://kindlegraph.com/authors/LeahBraemel
You can also take a look at Leah's video trailers on her youtube channel:
http://www.youtube.com/user/LeahBraemel?feature=mhum
AND don't miss her FREE READS -
http://leahbraemel.com/free-reads/
You can pick up Leah Braemel's book at: