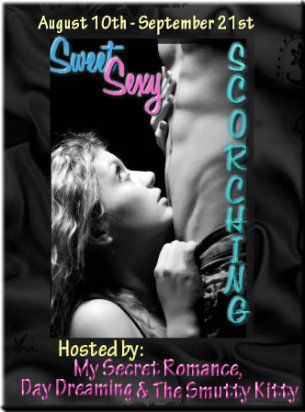 I have to admit... I'm a sucker for anything Irish and Mari Carr's Wild Irish series is just one of those "must have" things for me.
Writing a book was number one on Mari's bucket list and on her thirty-fourth birthday, she set out to see that goal achieved. Now her computer is jammed full of stories — novels, novellas, short stories and dead-ends. She's been multi-published at Samhain Publishing, Ellora's Cave, Carina Press and Liquid Silver Books. A New York Times and USA Today bestseller as well as winner of the Passionate Plume, Mari found time for writing by squeezing it into the hours between 3 a.m. and daybreak when her family is asleep and the house is quiet.
Book Summary for Come Monday
Wild Irish, Book One
Monday's child is fair of face…
After the death of her mother years prior, Keira Collins willingly put aside her dreams to become a surrogate parent to her six younger brothers and sisters. At twenty-seven, she's finally pursuing a college degree. Between classes, working at the family pub and still tending to siblings, she's no time for romance. So why is she spending all her rare free time fantasizing about hot Professor Wallace bending her over his desk?
Will Wallace recognizes Keira's unfulfilled desires, her habit of hiding her beauty, her obsessive need for control in every aspect of her life. But Will has needs of his own—and they run far darker than Keira's. As he initiates her into his lifestyle, offering sweet punishments and sweeter rewards, Will's sexual authority slowly strips away some of her precious control. The one thing Keira's not ready to relinquish…
Book Summary for Ruby Tuesday
Wild Irish, Book Two
Tuesday's child is full of grace…
Sky Mitchell is hiding out in Baltimore, seeking peace and solitude while he struggles with a career decision. Lead singer of popular rock group The Universe, he's thinking of going it alone. Wandering into an Irish pub, he's ecstatic to discover the breakout single for his solo album—but the songwriter doesn't want to sell. He challenges the woman to a contest. Not only does he win the song, but also a songwriting partner to complete the rest of the album.
Teagan Collins is sure of her talent but she's never aspired to fame and fortune. She's content singing folk tunes in her family's pub. Working on an album with Sky tests her patience…and her libido. The hot rocker plays her body like a fine instrument, their desire deepening with each song they write.
But someone doesn't want Sky to go solo, and will stop at nothing to sabotage the couple's efforts. Undaunted, Sky wants Teagan to join him onstage at his farewell concert to sing her original, "Maybe Tomorrow"…
If they make it through today.
Book Summary for Waiting for Wednesday
Wild Irish, Book Three
Wednesday's Child is full of woe…
Tristan Collins knows Lane Bryce is strictly hands off. She's smart, funny, kind…and married. But he still looks forward to her once-a-week visits to the family pub where he tends bar. When she fails to arrive one Wednesday, Tris is concerned. When he learns she's in the hospital, brutally beaten after attempting to leave her unhappy marriage, he's enraged. Tris vows to protect her, but he doesn't get the chance. Lane checks out of the hospital and disappears without a trace.
A year later, newly divorced Lane is back, and enjoying her independence too much to embark on a relationship. Tris intends to prove she can have freedom and love, and he's not above using seduction to do it. The more she resists, the more he sets her body ablaze with pleasure the likes of which she's never known.
After a lifetime of disappointment, trust doesn't come easily for Lane. But when her ex-husband reenters her life, threatening her independence, her happiness, she could discover too late that Tristan is the one man worthy of not only her trust, but also her love.
Book Summary for Sweet Thursday
Wild Irish, Book Four
Thursday's child has far to go…
In high school, Lily was too shy to do anything about her feelings for her best friends, Justin and Killian. Now she's ready to put to rest her regrets with a proposal that might shock even her oversexed friends—the three of them, together, one night, multiple positions.
K and J are more than a little surprised to see Lily at their ten-year reunion. The plain Jane they remember is now a stunning woman—who wants to have sex with both of them. Who are they to deny her? Even if Killian suspects they might be treading on dangerous emotional territory.
The night stretches into the weekend and, as K suspected, none of them want it to end. But he and Lily know people live in pairs, not trios, and they call a halt now, before it's too late.
Justin, however, knows a good thing when he sees it. He's ready to fight for what he wants…what they all need. He just has to convince Lily and Killian that unconventional can also be extraordinary.
Mari is giving away one signed copy of Dangerous Curves.Remember, every day there will be a different author all blogs involved in the hop, over the next few weeks we will highlight authors books, post excerpts, guest posts and a "Guess Who" (this will be on a different blog each day). See if you can find the "GUESS WHO" post for every author - Can you guess who they are talking about? Every week there will be winners as well as a grand prize winner at the end of the hop - this prize is growing daily, you won't want to miss out. So be sure to stop by each blog daily to comment (leave a contact email) and enter the Rafflecopter as well.

BEST OF LUCK!

This is a Blog Hop!



a Rafflecopter giveaway