I recently found this author we are featuring today and WOW! After reading her newest release If I Were You she had my interested peeked so much I could barely contain myself. This woman has a way with words that will you will get a kink in your finger (no you dirty people not because of that) because you will be flipping those pages so fast to keep up with your need for the story.
Today we are going to show you another fabulous series by Lisa Renee Jones -
Book Summary for Protector (Underground Guardians #1)
In their quest to create a stronger fighting force, the elite Black Knights unwittingly give birth to a dark force, led by a man of evil. Now the Knights must battle their counterparts to keep civilization out of harm's way. There is one man whose destiny it is to keep humanity safe, but Mason Alexander will need the help of his soulmate to accomplish his goal. Forever changed by the medical experiments he underwent, Mason needs Holly Heart to teach him how to control his special talents. Holly, a doctor who has devoted her life to genetic research, is frightened by the changes she finds in Mason, yet she is spellbound by the desire she feels for him. As Mason and Holly join forces to defeat the enemy, passion explodes, burning as hot as a raging fire. And as their souls unite, Mason fears that if Holly ever sees the beast within him she will run forever, dooming him to the dark side.
Book Summary for Healer (Underground Guardians #2)
The battle with the Arions continues.
The genetically enhanced Black Knights battle to save the world from the Arions. But to harness their special powers, they need help from the outside, someone who understands how to seize the power and complexity of the mind. Marcella Alexander, a woman considered myth by most, is named the Witch Doctor for her unique healing powers. But Marcella has gone into hiding.
Diego, doctor of the Knights, is picked to lead the search to find Marcella and bring her back to join them in the battle. But upon locating her, Diego makes a shocking discovery she is his mate.
As they travel through Mexico, fighting their way back to the Black Knights, Diego and Marcella discover that the passion they share and their entwined soul empower them, allowing them to face any challenge their future may hold.
*********
Lisa Renee Jones's books are available here:
Lisa Renee Jones is giving away a large rose scented Yankee Candle that smells so good and a copy of any of her ebooks or a print copy of her new Blaze FOLLOW MY LEAD -- readers choice to one person.
Remember, every day there will be a different author all blogs involved in the hop, over the next few weeks we will highlight authors books, post excerpts, guest posts and a "Guess Who" (this will be on a different blog each day). See if you can find the "GUESS WHO" post for every author - Can you guess who they are talking about? Every week there will be winners as well as a grand prize winner at the end of the hop - this prize is growing daily, you won't want to miss out. So be sure to stop by each blog daily to comment (leave a contact email) and enter the rafflecopter as well.
*********
Lisa enjoys receiving e-mails from her readers! Email her at LisaRenJones AT gmail.com.
Please note that while Lisa reads all of her e-mail, it may take some time before you receive a response due to deadlines and other commitments. She'll respond as soon as possible.
If you like to receive information about Lisa Renee Jones' latest books and news about contest giveaways, as well as any other information that might be fun or interesting to you, sign up for
Lisa's Newsletter.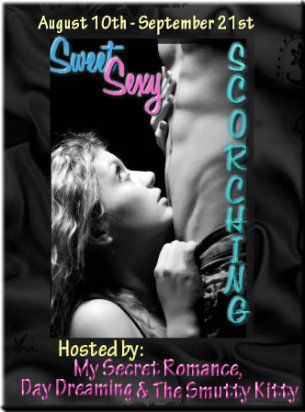 BEST OF LUCK!
This is a Blog Hop!
a Rafflecopter giveaway